COMMERCIAL ROOFING SERVICES
SCHEDULE AN ESTIMATE
A BERISTAIN TECHNICIAN WILL
CONTACT YOU SHORTLY
Thank you for contacting Beristain Roofing, a representative will contact you shortly.
?
FEATURING
---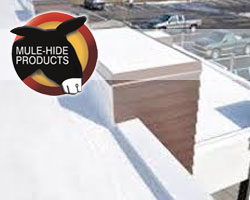 Whether you are constructing a new building or remodeling your existing building, choosing the right roofing system is a critical decision. At Beristain Roofing, we can help you decide the best roofing option and coordinate the entire installation process to protect your investment for years to come.
Commercial Flat Roofing
With the cost-effectiveness of using less materials combined with the ease of installation, flat roofing can often time be an ideal option for commercial projects. Flat roofs provide both a slight slope to ensure no precipitation accumulates, but also the stability needed to safely access the roof at any time.
Why Flat Roofing For My Project
Provides extra space for solar panels, air conditioning units, etc.


Cost effective


Uses less material
Strong, durable roofing option


Slight slope that allows water to drain


Lifespan: up to 20 years
Go Back
ENCOUNTERED A STORM?
NEED INSURANCE ASSISTANCE?